Latvia, a nation known for its rich cultural heritage and scenic landscapes, has made its mark on the global stage in a different realm – ice hockey. Over the last few years, the Latvian hockey scene has witnessed the rise of top teams that have consistently showcased their prowess on the ice, bringing home victories and capturing the hearts of fans.
Dinamo Riga: A Force to Be Reckoned With
One cannot delve into Latvian hockey without mentioning Dinamo Riga, the country's flagship team in the Kontinental Hockey League (KHL). Established in 2008, Dinamo Riga has steadily climbed the ranks in European ice hockey. Although they haven't secured the KHL championship yet, their journey has been marked by remarkable performances, fierce determination, and an unwavering fan base.
In recent years, Dinamo Riga has demonstrated its ability to compete with some of the best teams in the league, often giving higher-ranked opponents a run for their money. Their skillful playmaking, tenacious defense, and exceptional goaltending have earned them respect in the hockey world, making them a formidable force to be reckoned with.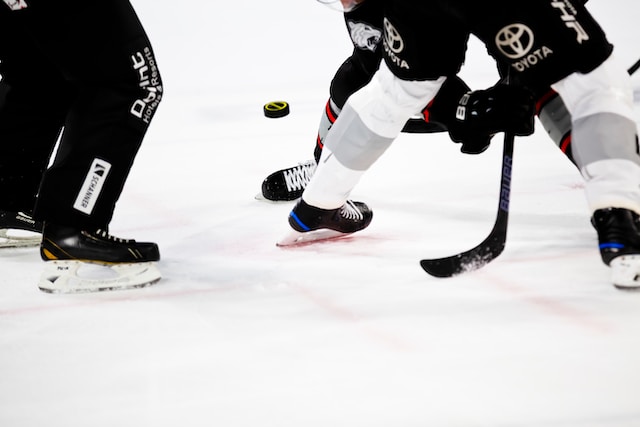 Latvian National Team: A Source of Pride
The Latvian national ice hockey team, often referred to as "Pērkoni" (Thunder), has consistently showcased its talent and resilience on the international stage. With their passionate fans chanting "Latvija, Latvija" in unison, they have left a lasting impression at various international tournaments, including the IIHF World Championships and the Winter Olympics.
In recent years, the Latvian national team has achieved remarkable success. They have been a prominent presence in the IIHF World Championships, notably finishing fourth in the 2021 tournament held in Riga, a performance that sparked euphoria among fans and renewed hope for future glory. The team's ability to compete with hockey powerhouses has demonstrated their potential to achieve great heights.
Youth Development: Nurturing Future Stars
The success of Latvian hockey is not limited to the senior teams. The country has invested significantly in youth development programs and hockey academies to nurture the talents of future stars. Young Latvian players are gaining recognition in international junior tournaments, showcasing their potential to make a significant impact on the global ice hockey stage.
Latvia's commitment to fostering a new generation of hockey players bodes well for the future. As these young athletes continue to hone their skills and gain invaluable experience, the Latvian ice hockey landscape is poised for continued growth and success.
Conclusion: A Bright Future for Latvian Hockey
Latvian ice hockey has come a long way in recent years, with Dinamo Riga and the national team achieving remarkable feats and the emergence of promising young talent. The sport has not only provided a source of pride and unity for the nation but has also cemented Latvia's status as a formidable force in international hockey.
As Latvian hockey continues to evolve and reach new heights, fans can look forward to more thrilling moments, heart-stopping games, and perhaps, even more remarkable achievements on the horizon. With their passion for the sport and a growing pool of talent, Latvia's hockey journey is a testament to the nation's unwavering dedication and love for the game.